Welcome to Planly! This is a quick guide on how to start and use Planly.
What is Planly?
Planly is a social media scheduler for personal, business, and creator accounts. With Planly, you can:
Upload and store media files
Auto publish your social media posts to Instagram, TikTok, Twitter, Pinterest, Facebook, LinkedIn, and Google Business Profile
Add first comment to Instagram posts
Auto publish Instagram reels
Auto publish Instagram stories
Auto publish tweets
Auto publish Pinterest pin
Schedule first comment on Twitter
Allow comments, duet, and stitch on TikTok
Craft and keep your posts on Draft
And more
What are the technical requirements for using Planly?
You might be wondering what type of device and browser capabilities are required to use Planly. Here is them:
Browser requirements
To properly and securely use Planly, we set minimum browser requirements.
Chrome 70 Edge 80 Safari 12 Firefox 62 Opera 60
Register on Planly
To create an account on Planly you have two options:
Use email and password
Use Continue with Google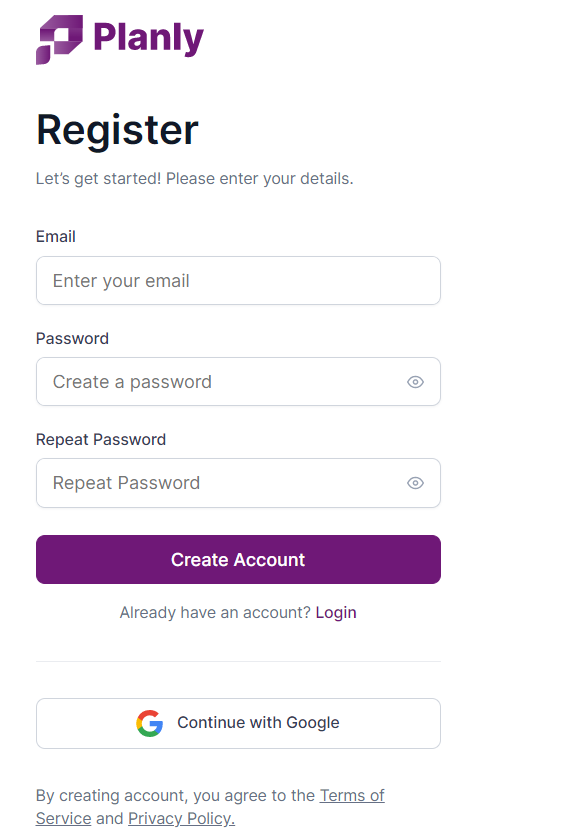 After signup, you will be asked to confirm your account via email confirmation. Once you confirm your account, you will be asked to answer a few question to clarify your account type.
We use these questions to personalize our solutions and provide a better user experience to you.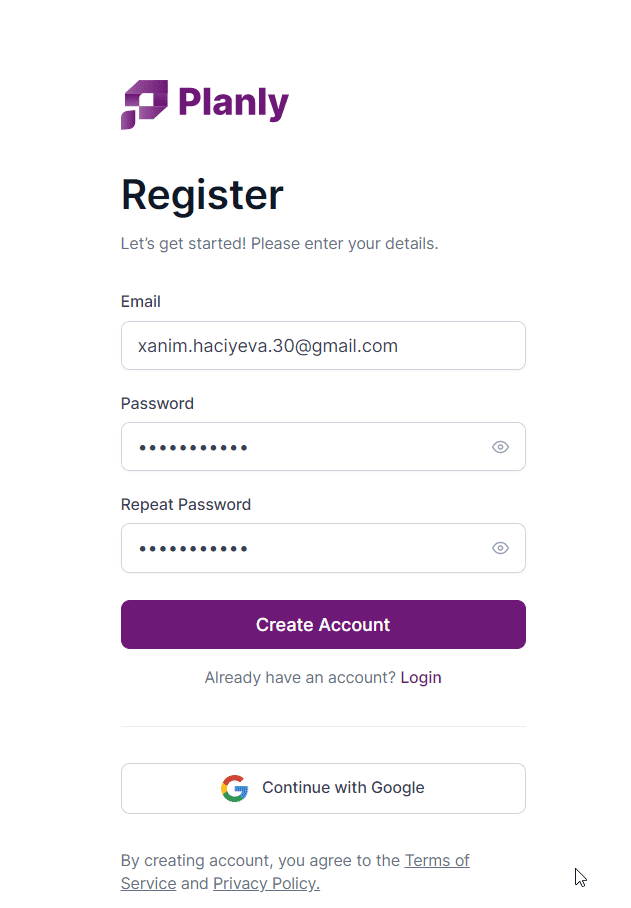 Once you finish creating an account, you are landed on the Calendar tab.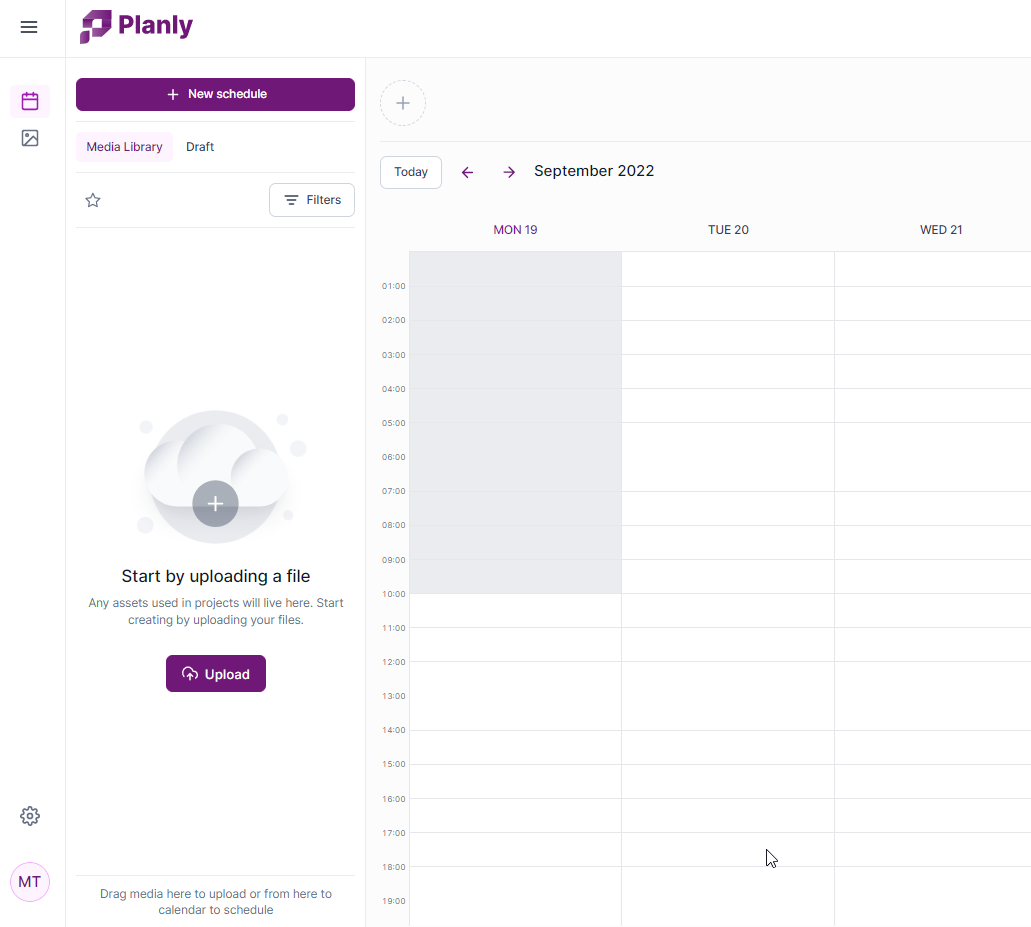 Adding social channels to Planly
To get more familiar with Planly and schedule your posts, you need to connect your social channels.
You can add or remove social channels to Planly based on your Planly subscription account. In order to add or remove a social channel, you have to be the Account owner on Planly.
Social channels are grouped and organized in Teams. Teams help you easily manage social channels by adding your team members.
A social channel can only exist in a single Team. Once you add an existing social channel to a new team, it will be automatically removed from the previous team.
When adding a social channel to Planly, make sure you are the Account owner of your Planly account. There are 2 ways to connect social channels to your Planly account.
Click + icon at the top of the Calendar tab. This is the easiest way to connect social channels with Planly.

When you first create a Planly account, you will be automatically adding social channels to the default My Team (MT) team.
2. Add a social channel from the Settings menu
In order to add a social channel you need to:
Go to Settings in the left-sidebar or on the Profile section on the top-right corner and click the Team tab
Click on the edit icon on the right side of the screen
Click on the Social channels tab on the Teams section
Click the Add social channel button.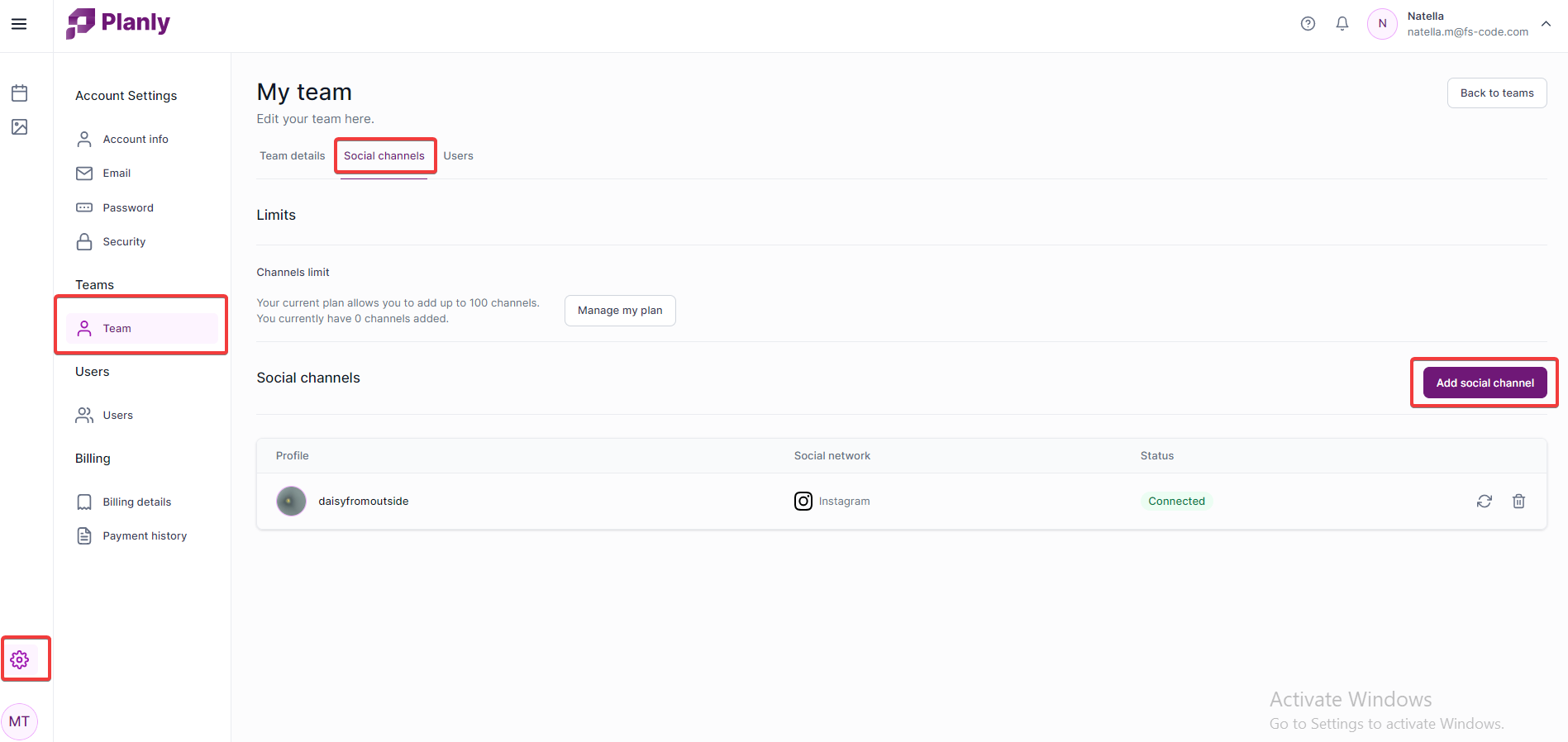 Again, social channels here will be automatically added to the My Team team. You can change the team name and members by editing.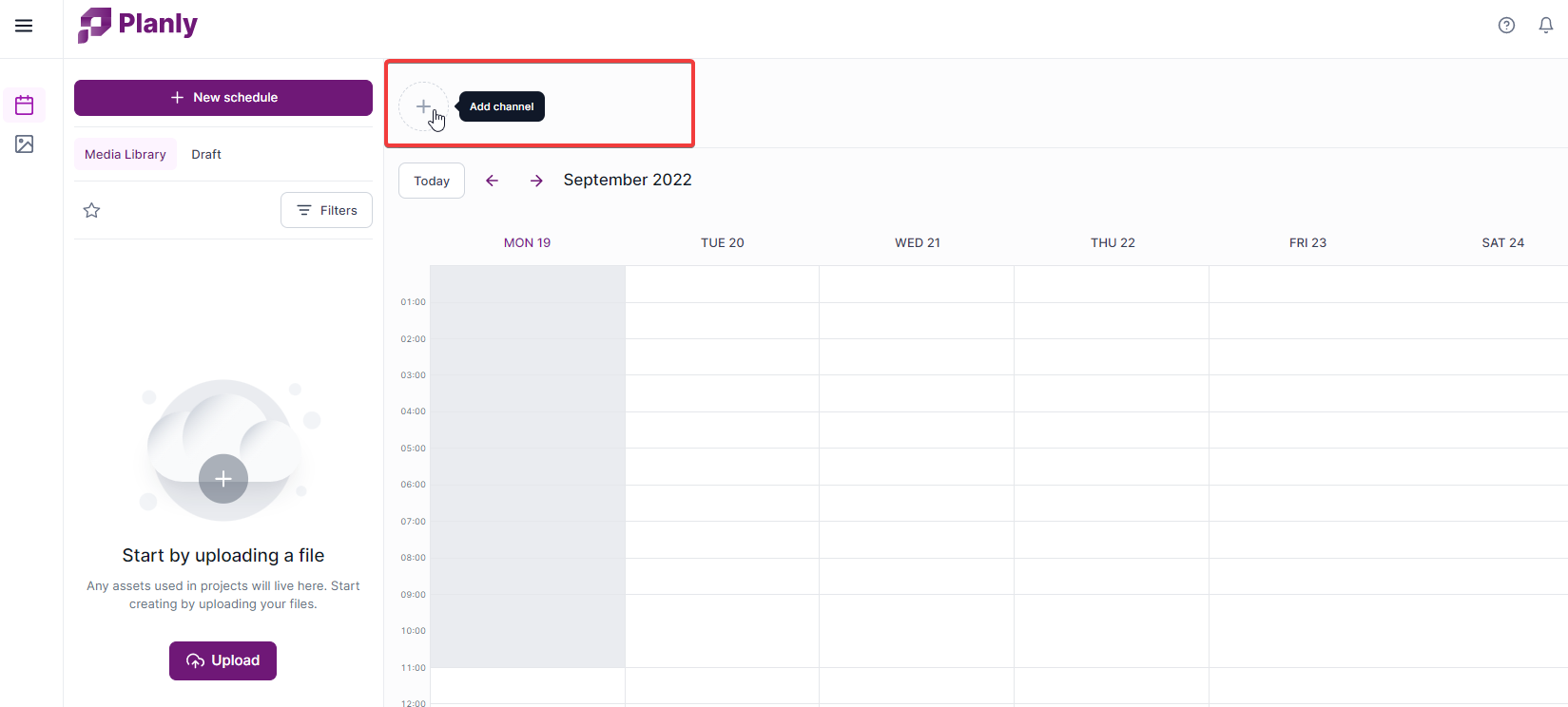 Upload media files
You can add unlimited photos and videos to Planly before scheduling your posts. Your media files are stored in Media Library. After uploading, you can add tags, stars, and notes to easily access them once searching.
There are two options two add media files to Planly:
Click on the Upload button on the left side of the screen. This section is available by default on the Calendar tab.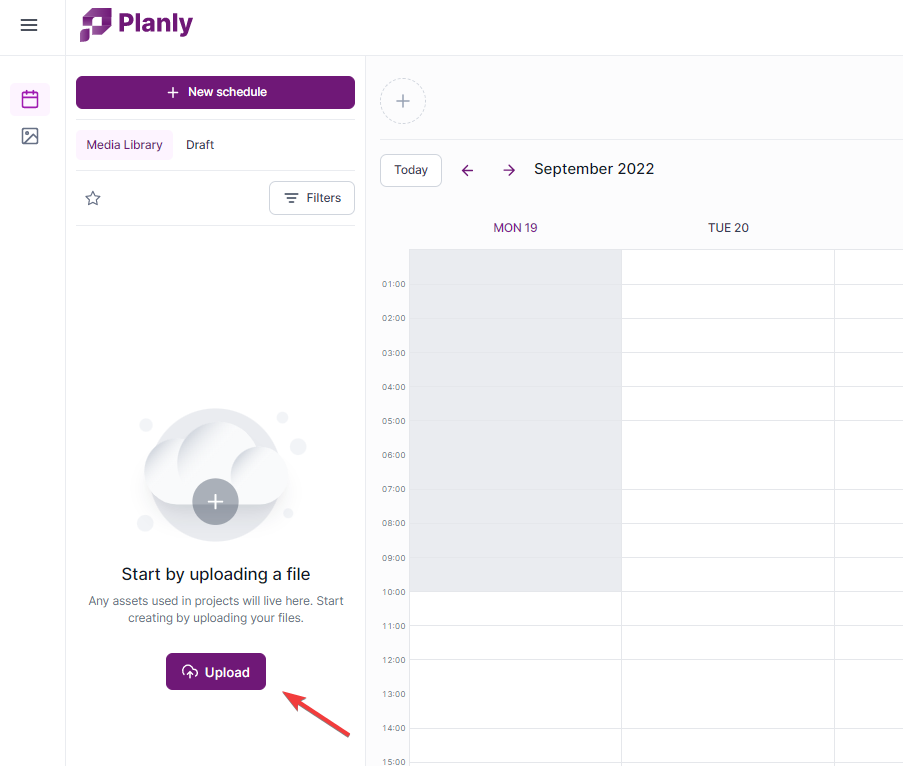 2. Click the Upload button on the Media Library tab.

Auto publish your posts
Once you settled up with the initial requirements, it is time to schedule your posts. With Planly, you can auto publish your photos and videos weeks and days ahead of time without push notifications.
To schedule your posts:
Select the media files and drag & drop them from the side Media Library.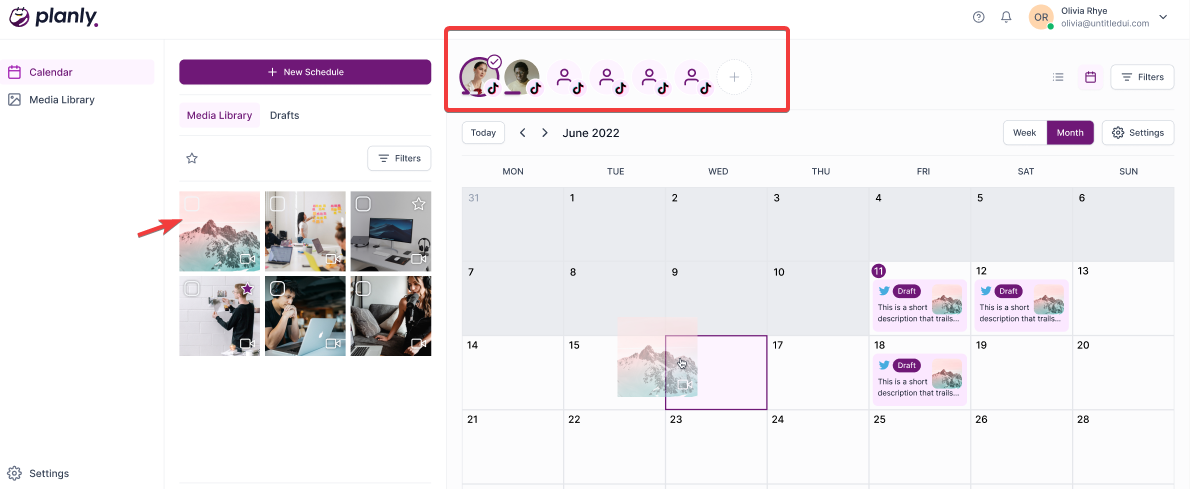 2. Select the social media channels you want to schedule your posts to3. Write caption, enable Share to the story, pin posting, and set the time to be auto published.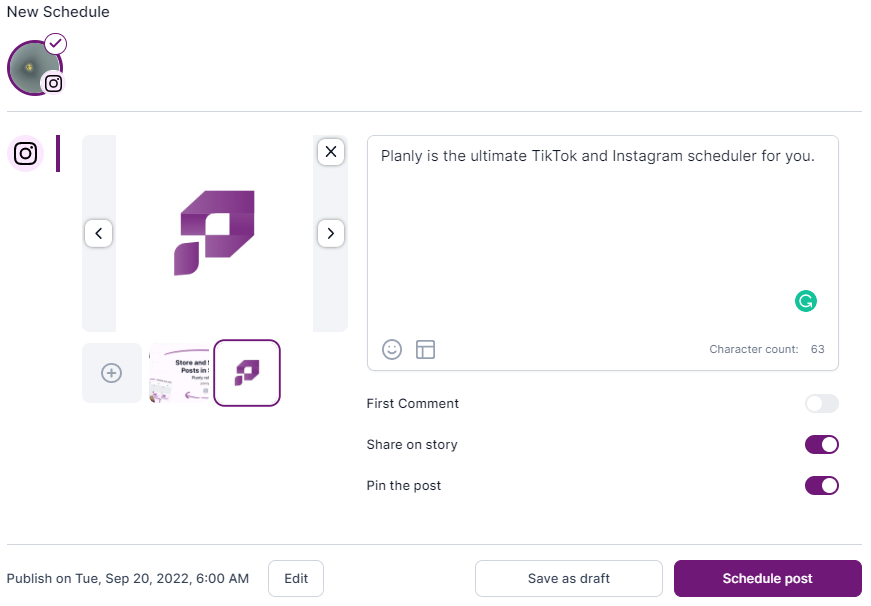 You can schedule single or carousels (photo and video) posts to Instagram and videos to TikTok.
If you need further assistance with Planly, let's jump on a quick call to know each other.
Also read,